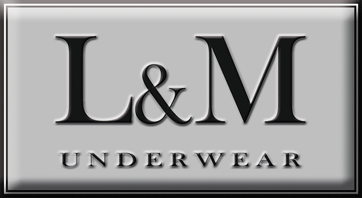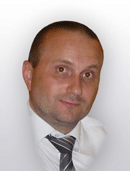 Dear Ladies and Gentlemen.
The luxury fashion brand L&M UNDERWEAR was founded in 2010 and already since its beginning has been focused on selling of high quality lingerie and hosiery brands as well as fashionable and functional accessories related to this range of products.

L&M UNDERWEAR guarantees the top quality, great style, and current fashion trends with the ambition to accommodate even the most demanding customer requirements while maintaining an attractive quality – price ratio. Only the products of well-known and long-established brands on the market can be found in our range meeting our strict criteria for up to date fashion look, functionality, high quality of materials and manufacture.

Our topmost priority is always a fully satisfied customer. That is why our interest in a customer doesn't begin and end only when he/she does shopping in the store. Both the superior customer service as well as high quality consulting service are a part of our philosophy combined with our thoroughly developed loyalty program that guarantees a comfortable shopping experience and convenient purchase prices. If you have got any unanswered questions related to your lingerie, our store is the right place to always get a competent answer. We can find the most appropriate solutions to meet your specific requirements and needs for any specific demand you might have. Just visit L&M UNDERWEAR store and contact our trained staff, which resolve them for you so that all customers leave with a feeling that they get something extra for their money, that is a benefit of top quality customer service, consulting and lasting interest in all our customers.
Answers to your questions can also be found on this website if you click on our ""WIKI", or you can contact us via the contact form.

In the second half of 2014, with a tendency to bring our offer also to customers outside of our "stone shop", we launched a new Smart E-shop at iBielizen.sk where we guarantee the same professional approach.

Our past experience as well as positive feedback from our customers assure us that we are able to successfully meet their needs and expectations, and that we are on the right track, which gives us pleasure, stimulate and fulfill sense of our daily work. At the same time we feel a great responsibility and commitment to maintain and improve our assistance quality and meet your future needs and requirements.

We would like to thank to all our current and future customers for the confidence that we greatly appreciate.

Martin Popovec
sales manager